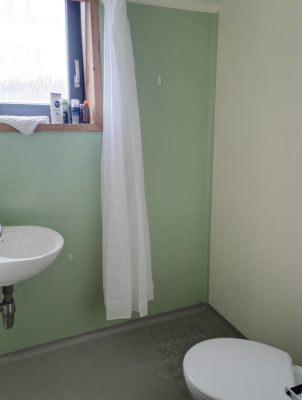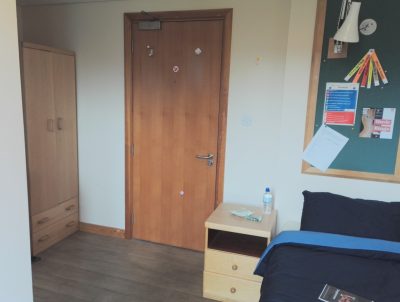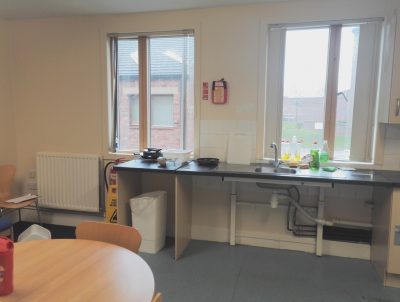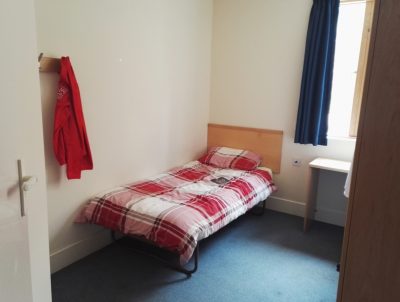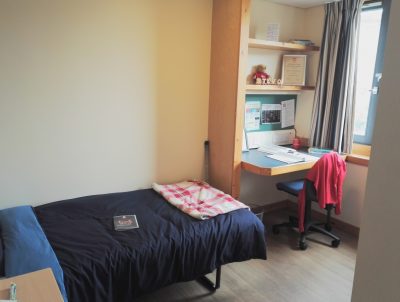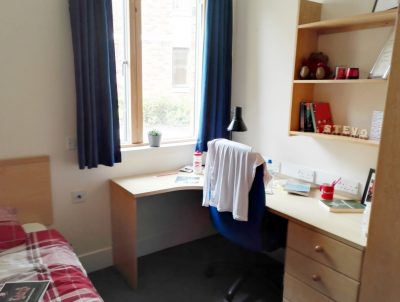 Each study bedroom is single occupancy and typically includes a single bed, desk and chair, wardrobe, set of drawers, bookshelves, a waste bin and computer points. All rooms have Wi-Fi. There are wheelchair accessible en-suite rooms.
Bedrooms are arranged in flats, around a shared kitchen, which are equipped with an oven, fridge and freezer. A kettle, toaster and microwave are provided within each kitchen, however you should provide your own cooking utensils, crockery and cutlery.
We will be inviting expressions of interest for either type by 1st September. We cannot guarantee to meet all requests and where a particular type of room is over subscribed, we will allocate firstly by prioritising any medical needs and thereafter by lottery. If you have any specific (perhaps medical) need for a certain kind of accommodation please tell us as soon as possible (this must be supported by medical evidence or other relevant documentation).
Accommodation
New students are expected to reside in College accommodation during their first year of study. We also welcome applications from "returning students" wishing to live in College in subsequent years. Stephenson offers varied room types, of which prices differ (https://www.dur.ac.uk/colleges.se.office/charges/):
Single en-suite rooms have private bathroom facilities consisting of a toilet, wash basin and shower.
Paired rooms are two separate rooms which share bathroom facilities with a toilet, wash basin and shower (shared between 2). The bedroom doors lock, as does the bathroom.
Standard rooms include a private wash basin. Residents share the bathroom facilities within their flat (toilets with wash basins and separate shower rooms).
Residence Charges
Residence charges are inclusive of heating, lighting, hot water, electricity/gas.
https://www.dur.ac.uk/colleges.se.office/charges/
Blocks
Check the image below to see the location of all Stephenson dorm blocks.